Classified Brush
PRODUCT #LLLUXBR
The Classified Brush Collection includes a complete array of professional artist must-have brushes. Each brush head is made by hand with high-quality vegan bristles and features a sleek black, weighted handle for precision and control. Brushes are available individually or as a set. The complete set comes packed in a free, vegan leather canister.
A perfect makeup application involves two important factors: high quality products and high quality tools. Each of these brushes were made by hand and designed to perform at professional standards with LimeLife by Alcone products. They were built to last and can be easily cleaned with our Come Clean Brush & Sponge Shampoo.
Tapered Powder Brush #01 - The tapered shape of this brush head allows for precise placement of powder, blush, and highlighters to effortlessly contour facial features. Use with our Perfect Bronzer to sculpt cheekbones and Perfect Blush to achieve a natural, healthy glow.
All Over Powder Brush #02 - Evenly apply powder across your entire face while flawlessly blending the makeup underneath. A perfect way to apply our Perfect Pressed Powder to set your foundation.
Angled Blush Brush #03 - Use to precisely apply Perfect Blush to cheeks with this angled brush.
Foundation Brush #04 - This foundation brush was created to flawlessly apply Botanical Foundation. Gently apply a thin layer for a sheer finish or build layers for more coverage.
Buffer Brush #05 - Evenly apply cream or powder-based products to the face while blending and diffusing harsh edges and lines. This universal brush is a must-have for any artist or makeup wearer.
Concealer Brush #06 - Smoothly apply and blend concealer into desired areas and effortlessly conceal blemishes. The firmer density of the bristles allows you to choose the amount of concealer that you desire.
Large Shadow Brush #07 - Use this to apply Perfect Eyeshadow to the entire lid evenly and smoothly. Place and roll the brush onto the eye area to perfectly apply your base layer of shadow.
Dome Blender Brush #08 - Contour, blend, and smooth the edges of your shadow for a flawlessly natural look. The small, dense, rounded head of this brush was designed to emulate the touch of a fingertip.
Angled Shadow Brush #09 - Use to precisely apply Perfect Eyeshadow to the crease and corners of the eye for a defined and dramatic look. The perfect tool for a second layer of eyeshadow colors.
Pointed Blender Brush #10 - Use to add depth and define facial features such as the eyes, nose, and face. Can be used with our Perfect Eyeshadow, Perfect Blusher or Bronzer, or our Perfect Pressed Powder.
Smokey Liner Brush #11 - Use to line eye with precision and control. Perfect to smudge out shadow or liner to create a professional, yet simple, smoldering eye.
Bold Lip Brush #12 - Define those lips like a pro with this bold lip brush. A must for a polished look.
Angled Liner Brush #13 - Use to fill in brows or apply Perfect Eyeshadow to your upper and lower lash line with ease. Great for accomplishing diffused precision.
Brow Tamer Brush #14 - Tame eyebrows with one end and use the other end to fill in sparse areas using a matching shade of Perfect Eyeshadow. A must-have for every woman.
Bent Liner Brush #15 - Create a smooth, clean-cut line with this conveniently bent liner brush. Use wet to transform Perfect Eyeshadow into a liquid liner and dry to set.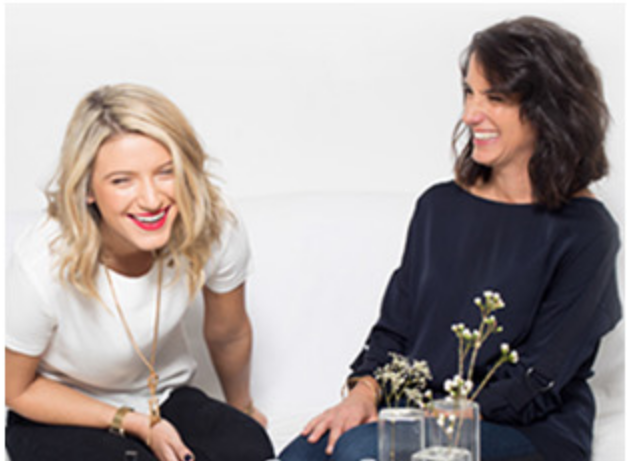 Incredible makeup and skin care for everyone…
At LimeLife, we empower people to achieve their goals and dreams and to inspire others to do the same. Our family-owned company was founded in 1952 to provide professional makeup to the stage and film industry. Now we are expanding our reach to help women and men everywhere look their best every day with our all natural skincare line and personalized makeup palettes.
Be Amazing Every Day with LimeLife! Michele Gay & Madison Mallardi
Co-Founders | Aunt & Niece