One Drop Wonder
Pomifera Oil™ UNIVERSAL OIL
For All Skin Types
PRODUCT #LLODW
0.5 FL. OZ./15 mL
One Drop Wonder is Pomifera Oil™ cold-pressed from the Osage Orange Fruit Seed. It is full of super antioxidants and is rich in Omega-6 which plays a crucial role in anti-aging. It helps replenish dehydrated skin and results in a gorgeous and healthy glow. This oil absorbs immediately and will increase the effectiveness of your favorite LimeLife products.
"My One Drop Wonder Story - I have been able to help so many people with this product. I even had a lady join my team as a result of what this product did for her horrible reaction to something she had used on her face. Her skin was so inflamed. She had pockets of fluid under her eyes and large blisters on her neck. "One Drop Wonder" solved that within a couple of days and she had been to 3 Doctors and they were not able to help her, but "One Drop Wonder" saved her skin. Also, I had another customer who had a sever reaction to a laser peel and again "One Drop Wonder" saved the day. Her face was extremely red and swollen. She could hardly open her eyes, but within a couple of days, problem solved. I also personally had a severe burn and "One Drop Wonder" healed my badly burned arm within 3-4 days. Also, my husband who is the biggest skeptic ever and who's skin was in such bad shape, his face looked like a dried raisin. After using "One Drop Wonder" he is now a firm believer and has restored him to smoother skin."
Betty S.
Greenville, SC, U.S.A
"I had originally become a Beauty Guide for the makeup. Back then I didn't take care of my skin at all. I had acne scars from over a decade past and at that point, I just thought the would be stuck with me forever. I ended up getting skincare in my kit and I fell in love with it. My skin started clearing up within the first couple of weeks. I can finally leave my house without a full face of makeup and feel comfortable. Dream clean, Skin Polish and One Drop Wonder absolutely changed my life and brought a confidence that makes my former self unrecognizable."
Desiree S.
Chicago, IL, U.S.A
"I burned my hand pretty significantly on my oven and was in a lot of pain for hours. I applied an ice pack and couldn't remove it because the pain was so bad. My husband is a surgeon and was just about to call in a burn cream when he suggested that I try One Drop Wonder. I kid you not... the moment it dropped on my fingers, the pain vanished. GONE. I was in shock. I feel that the icepack stopped the burning first, and then our magical oil took care of the rest! One Drop Wonder is like First Aid for your Skin!"
Lori L.
Nashville, TN, U.S.A
"I am a special needs mom, my youngest is Autistic and putting lotions and oils on him, well it's the equivalent of wrangling a wild boar. He suffers from a severe eczema on his cheeks and so many things I have fought with and failed. Finally, One Drop Wonder came into my life. It not only works, he LOVES the way it feels. It is my favorite product by far and one of the best investments you can make for your skin."
Andrea D.
Oak Ridge, TN, U.S.A
I am a Registered Nurse and LimeLight by Alcone's Masque of Zen and One Drop Wonder has gotten rid of one of my patients' staph infection on their neck area. These products are AMAZING!!"
Jessica L.
West Memphis, AR, U.S.A
"I have struggled with rosacea and acne since I was 11 years old; I am currently 44. I began using the skincare line in March of 2017 and in one year's time, I have only had ONE exacerbation of rosacea and that was just recently when I ran out of Calm Balm and One Drop Wonder. The entire skincare line has changed my skin and my life. I am so incredibly thankful to have healthy, younger looking skin after so many years of painful rosacea. "
April J.
New Bern, NC, U.S.A
"I suffered from scars due to a skin disease called " scabies" that I became somewhat use to. To my surprise after starting the Sotoks and One drop wonder duo I noticed my scars started fading. They are now completely GONE! I use this line not just to offer great products to the public, but to also show others who have battled addiction that we don't have to look like what we have been through!!! These products have shaped my skin and this company has added joy to my life! Now the only thing I'm addicted to is looking great and helping others do the same!!!! There is so much positivity in this company and I am so glad they have shown me I do bring something unique and different to the table! I never thought I would be doing something like this that has boosted my self esteem and confidence. Thank you Limelife By Alcone for saving my face and for shaping me into a Leader for others!"
N.C.
Chester, SC, U.S.A
"This past October I was hospitalized with cellulitis from a cat scratch. My doctors were surprised at how fast my skin healed after using One Drop Wonder combined with Forty Cure Cream. I am happy I do not have any scarring."
Shannon H.
Spring, TX, U.S.A
"My struggle with acne began at age 14. I have tried so many products over the past 20 years, and even went to the dermatologist for 1 year. I joined LimeLife in January of 2017 when I tried the foundation, and loved the coverage for my adult acne skin. Now over a year later after using the Charcoal Soap and One Drop Wonder, I am almost completely acne free. I would never have shown my face without makeup...until now. I am completely amazed!"
Kristie T.
Calico Rock, AR, U.S.A
"After not taking better care of my skin in the sun, I developed sun spots on my forehead and above my upper lip, which resembled a mustache! I was so embarrassed to go out without something covering my "mustache looking sunspots". I tried everything from prescription face creams to drug store brands. Nothing got rid of it until I found sotoks and one drop wonder! Though they are not fully gone, they have lightened so much I am not embarrassed to go out bare faced anymore. These two products are a must have in my skin regimen. Thank you Michele and Madison for getting me all natural chemical free products that actually work and don't cost an arm and a leg!"
Lindsey S.
Wenona, IL, U.S.A
"I spent over 30 years with chronic psoriasis. Before LimeLife, I had painful injections, light therapy, and steroids that thinned my skin to the point it would bleed, still nothing helped. Then I found the amazing skincare, that balanced and calmed my skin. Not only do I have the best skin of my life, I am symptom free. Forty cure and One Drop Wonder has changed my life. Thank you for such amazing products."
Kelli M.
Oxford, M.I, U.S.A.
STARS OF THE SHOW
Pomifera Oil - cold-pressed extracted from the Osage Orange fruit seed. It is full of super antioxidants, rich in Omega-6, and UV protective. It repairs damaged and aged skin cells and helps heal many common skin issues.
INGREDIENTS
Maclura Pomifera Oil (Osage Orange Seed Oil).
No pH readings reported.
Used alone twice a day, this oil will reverse damage to your skin, restore moisture, and give you a gorgeous, healthy glow. Pair with other LimeLife products, such as Sotoks, and watch how One Drop Wonder accelerates results by delivering a higher concentration of effective, natural ingredients into skin cells.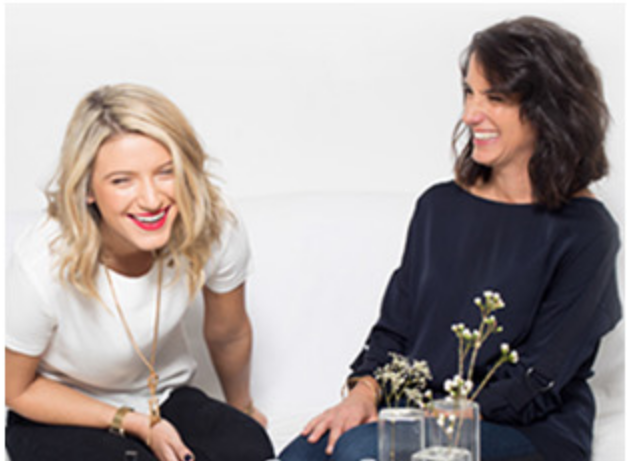 Incredible makeup and skin care for everyone…
At LimeLife, we empower people to achieve their goals and dreams and to inspire others to do the same. Our family-owned company was founded in 1952 to provide professional makeup to the stage and film industry. Now we are expanding our reach to help women and men everywhere look their best every day with our all natural skincare line and personalized makeup palettes.
Be Amazing Every Day with LimeLife! Michele Gay & Madison Mallardi
Co-Founders | Aunt & Niece