One Drop Wonderful Time of Year
PRODUCT #LLH17ODWBB
Two wonderful products, one wonderful ingredient. Bathe your skin with One Drop Wonder from head to toe. This collection includes our best-selling booster - One Drop Wonder, and a Pomifera Bath Bomb, packed with 15 drops of One Drop Wonder. This collection is formulated for all skin types and is ready for gifting with its Signature Holiday Bow and Gift Tag.
Item currently out of stock
This wonderful duo is packed with super antioxidants and Omega-6, has UV-protecting properties, and is proven to repair damaged and aged skin cells. When used alone twice a day, this oil will reverse damage to your skin, restore moisture, and give you a gorgeous, healthy glow.
Stars of the Show -
Pomifera Oil™ - Rich in antioxidants and Omega-6 that work to repair damaged skin cells and reduce the signs of aging.
Epsom Salt - Relieves pain, inflammation, sore muscles and muscle cramps.
Sweet Almond Oil - Brings incredibly healing and hydrating benefits to skin. Lavender Essential Oil - Creates a transformative scent that heals the soul.
Lavender Essential Oil - Creates a transformative scent that heals the soul.
One Drop Wonder - Pomifera Oil (Osage Orange Seed Oil)
Pom Bomb - Sodium Bicarbonate (Baking Soda), Citric Acid, Magnesium Sulfate (Epsom Salt),Maclura Pomifera Seed (Pomifera) Oil, Helianthus Annuus (Sun ower) Oil, Prunus Amygdalus (Sweet Almond) Oil, Water, Lavender Essential Oil, Lecithin
Fill your tub with warm water and place in the bath bomb. Bathe as long as desired, towel dry, and hydrate using our Creme of the Crop and facial moisturizers and boosters.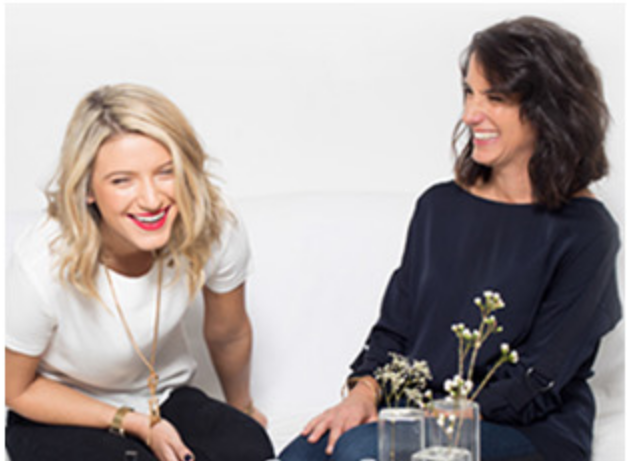 Incredible makeup and skin care for everyone…
At LimeLife, we empower people to achieve their goals and dreams and to inspire others to do the same. Our family-owned company was founded in 1952 to provide professional makeup to the stage and film industry. Now we are expanding our reach to help women and men everywhere look their best every day with our all natural skincare line and personalized makeup palettes.
Be Amazing Every Day with LimeLife! Michele Gay & Madison Mallardi
Co-Founders | Aunt & Niece