You Are Amazing RIKI Mirror
PRODUCT #LLGCRIKI
This mirror is a constant reminder that "You Are Amazing!". This is the hottest mirror in the professional world. It offers incredible lighting (yes, it will make you look younger), attachments for a magnified mirror and phone, along with Bluetooth capabilities.
This mini, lighted mirror comes with an adjustable stand, as well as a phone clip and 3x magnifying mirror attachment that magnetically adheres to the mirror. The phone attachment will allow you to record or snap pictures at varying angles. The lights around the mirror have 5 different settings and the mirror itself has a rechargeable battery. It also has Bluetooth capability, with buttons on the bottom right, so your arm is not in the picture.
The mirror is 10" high and 9.25" wide.
When the founders of Glamcor realized they had a super hot item, they came to Alcone and LimeLight to help launch it in the US. We were honored to be the exclusive distributor of the initial launch of this amazing product.
Plug the RIKI in to charge the battery. Once charged, the RIKI is then portable. Choose your lighting setting, adjustable with 5 different levels of brightness. Add attachments as needed, one for your phone and one for magnification. The phone attachment can be used to record at all angles. Use the Bluetooth feature to take pictures using the buttons on the bottom right of the mirror (that way your arm is not in the photo).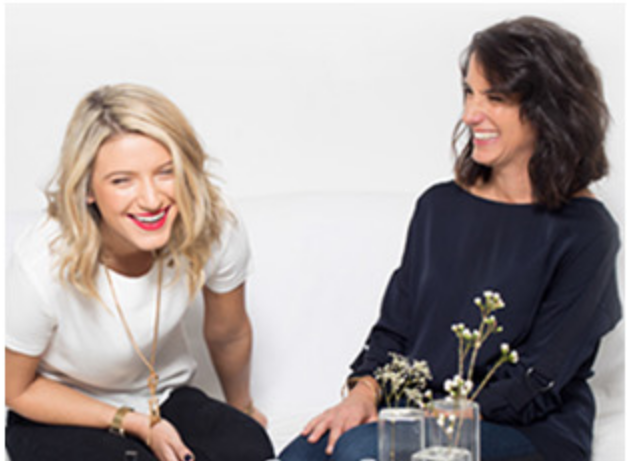 Incredible makeup and skin care for everyone…
At LimeLife, we empower people to achieve their goals and dreams and to inspire others to do the same. Our family-owned company was founded in 1952 to provide professional makeup to the stage and film industry. Now we are expanding our reach to help women and men everywhere look their best every day with our all natural skincare line and personalized makeup palettes.
Be Amazing Every Day with LimeLife! Michele Gay & Madison Mallardi
Co-Founders | Aunt & Niece